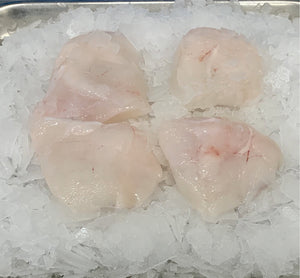 Sustainable Scottish monkfish fillets caught by our responsible sourced fishing fleet in the rich fish grounds around Scotland.
The monkfish are bought fresh from the boats at Peterhead Fish Market by our expert Buyers, and filleted in-house by our team - they are split into fillets, tails and cheeks.
A meaty fish, cooked not dissimilar to a steak, these are great on the BBQ or lightly cooked in the oven with some pancetta.